Rocky Mountain Dance Theatre
RMDT
Rocky Mountain Dance Theatre's (RMDT) mission is to introduce young people to the performing arts; encourage cultural development through public performance; and to inspire young dancers to learn and strive for excellence in technique, self-discipline, self-confidence, and artistic expression.
Since 1997 Rocky Mountain Dance Theatre (RMDT), a 501(c)3 public charity, has delivered dance instruction and pre-professional performance experience to over 2000 boys and girls. RMDT has delivered to the community the annual Nutcracker Production, Masterpieces of Ballet/Spring Performance, and most recently the summer Wild West Spectacular. They offer countless hours of special, free performances at various local venues.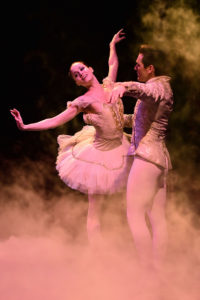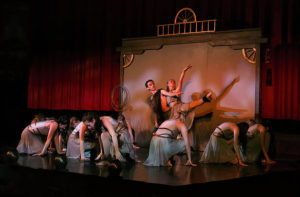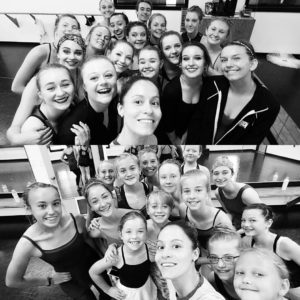 Elizabeth Fernandez had a vision when she returned home to Cody upon college graduation and that vision has matured into a combination of dance offerings which have enriched the Cody community. It is a vision not limited to dance instruction and recital. It is a vision of having students travel to art centers across the country to challenge themselves, grow in their art, and become stronger and wiser young men and women. It is a vision of having well-known, professional dancers and choreographers come to Cody to offer first-class workshops for students who would otherwise not be exposed to such professionalism. It is a vision of creating, for Cody, performances which rival in quality those of any city in the world. The first expression of wonder and amazement by viewers of RMDT performances is generally "…I can't believe this kind of dance is present in such a small town as Cody!"
The work of RMDT is the key to this excellence. RMDT is the piece of the overall dance experience in Cody which takes what might be ordinary to the extraordinary; RMDT is the combination of challenge and strong values which results in Cody's local youth rising to create high art through dance. In the process youth learn life skills which help them soar toward whatever dreams they imagine.