There is nothing harder or more intimidating than becoming a student again and putting yourself out there to be critiqued. We commend you, Elizabeth, for committing to learning something new and continuing to better yourself as our instructor.
Elizabeth just returned from New York City where she completed and passed the second of three sessions of the Bolshoi Ballet Academy teacher training.
Founded more than 240 years ago, the Bolshoi Ballet Academy (BBA/Academy) has a rich history of training many of the world's greatest ballet dancers, choreographers, educators and scholars. Its curriculum is respected internationally for a focus on musicality, strength, and pureness of classical technique. Academy's alumni include some of the most accomplished dancers of the 20th century, including Maya Plisetskaya, Vladimir Vasiliev, Ekaterina Maximova. Today, the Academy and its graduates continue to earn the highest honors and acclaims in the international dance world.
It was an honor to learn from the talented BBA faculty. This opportunity was a real privilege for me, and I look forward to bringing the knowledge and inspiration I gained to all my classes at RMSA. - Elizabeth Fernandez
Thank you Elizabeth for always going above and beyond for your students. We look forward to another amazing year at RMSA!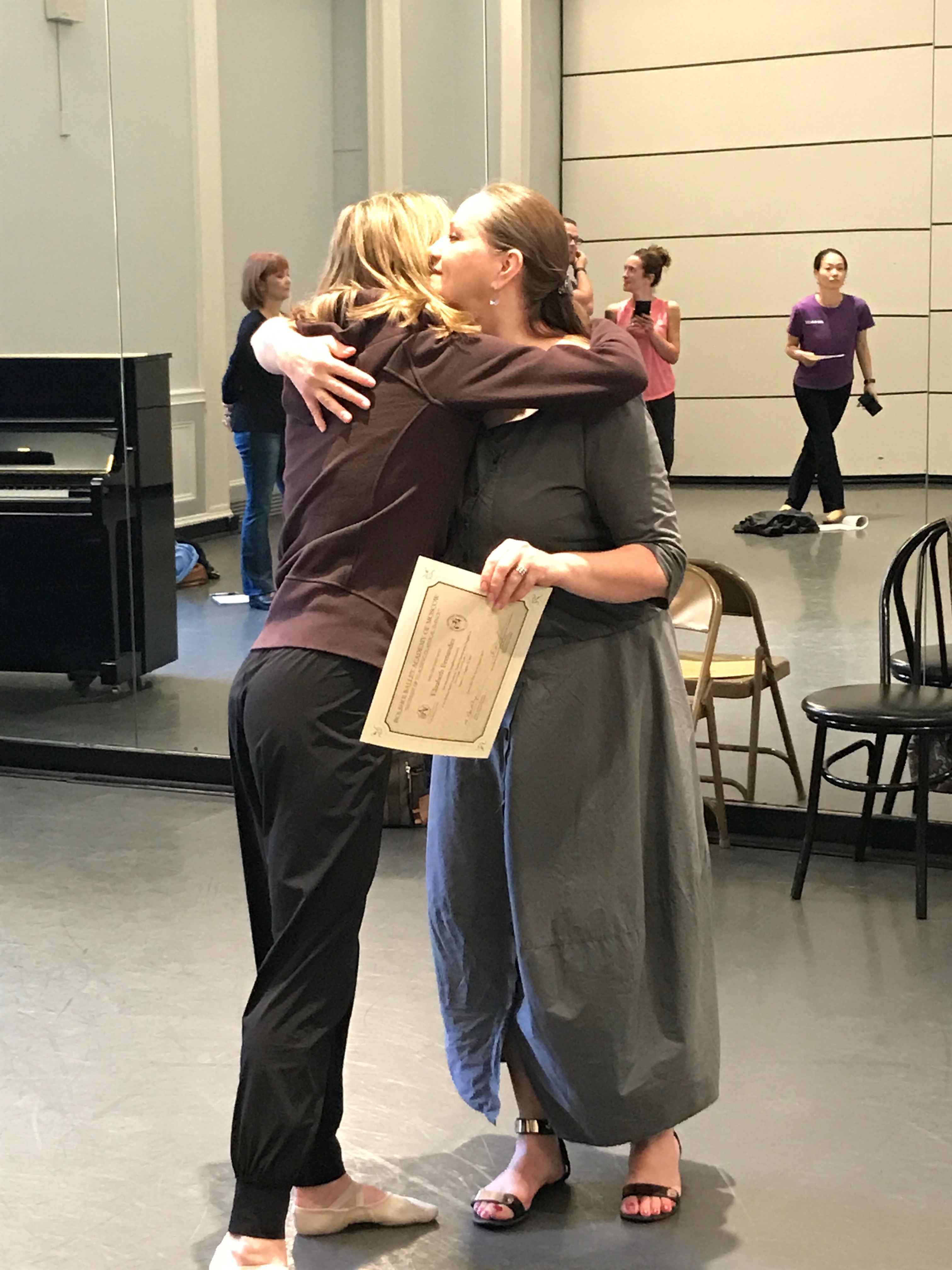 Pictured: Elizabeth Fernandez, RMSA Artistic Director, receiving her certificate from Marina Leonova, Dean of the Bolshoi Ballet Academy of Moscow, Artistic Director of the Summer Intensive Program and Master Teacher of Classical Dance.