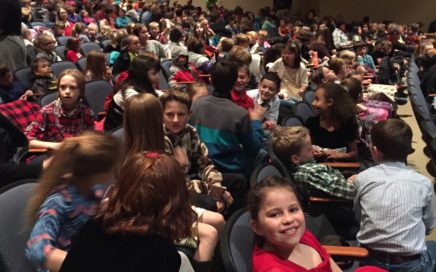 Access For All
Rocky Mountain Dance Theatre's Dream to Dance Program gives young people in our community and the surrounding areas the opportunity to attend a professional theater production. For over ten years, we have ensured the local elementary schools and surrounding area elementary schools (Burlington, Cowley, Greybull, Lovell, Manderson, Meeteese, Powell and Worland) have the opportunity to learn about and experience a live dance performance.
Rocky Mountain Dance Theatre's school performances of the Nutcracker reach approximately 1,200 elementary school children each year. By partnering with local schools, we ensure that no child is denied the opportunity to witness the performance because of transportation or other constraints. We provide teachers with resources and activity ideas to share with their students before the performance so that they understand the story of Nutcracker and are more engaged during the performance. Living in rural Wyoming, many children experience their first live performance with professional stage production through RMDT's Dream to Dance program. We believe this access to the arts has the unique potential to encourage creativity and inspire these young children.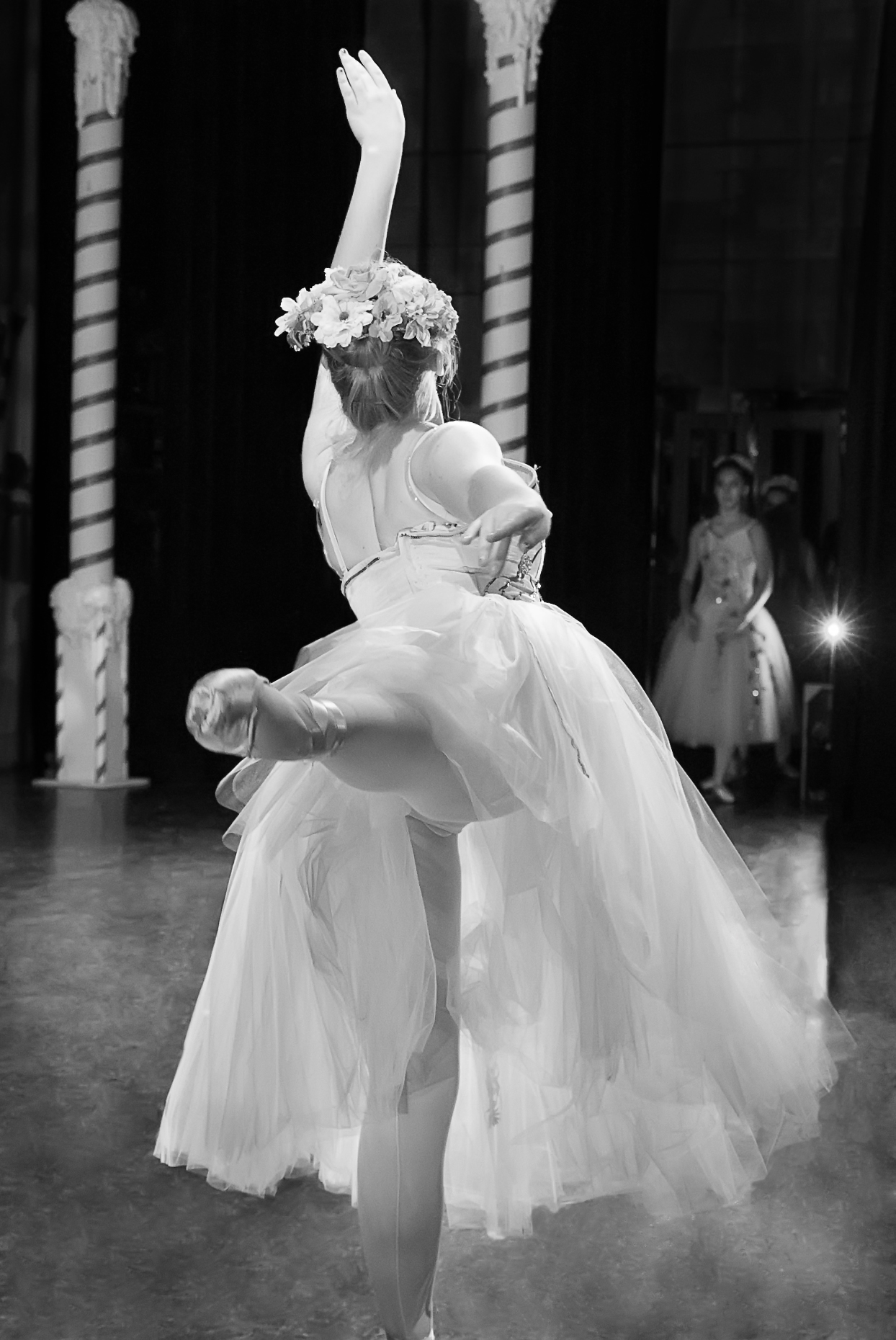 Scholarship Support
Our Dream to Dance Scholarship Fund grants money to current dancers who may not have the means to continue dancing and participation of low-income earners or families who wish to enroll their son or daughter in a formal dance training institution, but may not have the means to do so. Although all are welcome to apply, The Dream to Dance Scholarship is designed for low-income park county residents.
At RMDT we believe the wisdom gained through the arts is mastery in self-expression and art is vital to us all. We believe all students should have the opportunity to dance and witness a live production, no matter financial circumstance. At RMDT we strive to create a platform for the youth in our community to excel. The performing arts create a fabulous environment to instill discipline, work ethic, punctuality, confidence, camaraderie, and passion. Not just passion for the arts, but passion to excel in every aspect of their lives. RMDT students may not continue to take class and perform in dance once they graduate, but they do continue to "dance" through the rest of their lives with grace and integrity as they use the confidence, self-awareness, and skills they learned at RMDT.
To apply: please click the button below, download and fill out the application, and email your completed application to aliciasinger19[at]gmail.com.
Interested in Supporting Rocky Mountain Dance Theatre's Dream to Dance Program?
SHINE
$30.00 per month donation
Designed to create opportunities for high quality dance/performing arts training to young students who wish to continue their education, to experiment, and to grow as a dancer and performing artist.
REACH
$50.00 per month donation
Designed to support students that have a more extensive training program that includes, but is not limited to, classes, workshops, and performances.
DREAM
$100.00 per month donation
Designed as a further advancement scholarship to support, improve, and increase opportunities for company dancers who are working to further their dance and performing arts training to make a career in the performing arts.
---
To make a one-time donation to support the Dream to Dance Program, please click here: