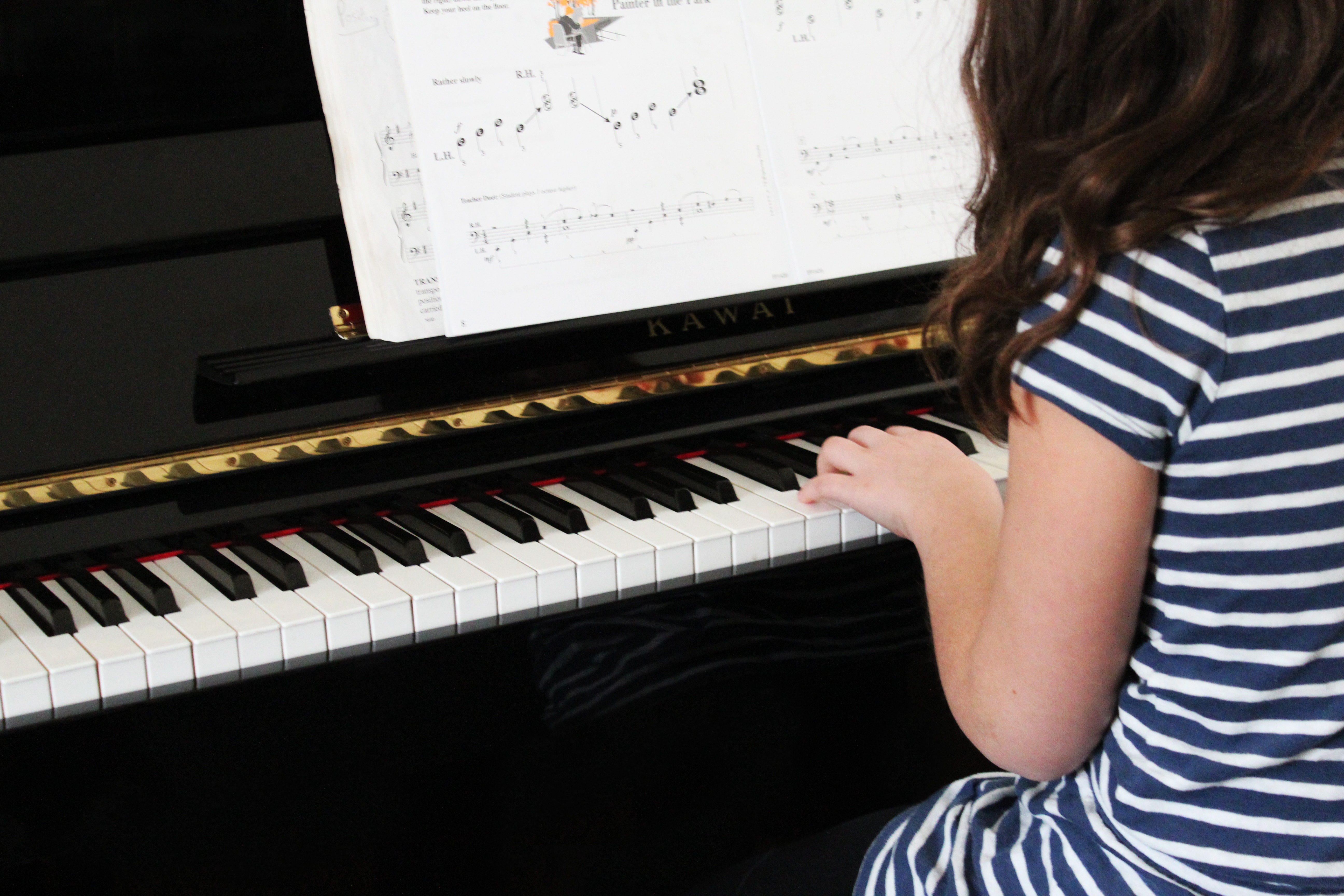 For most of us, being in an environment with lots of creativity and learning going on creates a lively place for learning. The different arts need each other, which is why RMSA is proud of its robust piano program.
Cynthia Kaelberer has taught piano privately for more than 40 years, the last 20 of which she has taught at Rocky Mountain School of the Arts. Private lessons are available to all ages, preschool through adult, and take place once a week and last 45 minutes. One week a month we hold group lessons for all our students, where the lesson for that week is with a group of students and lasts 90 minutes. Group lessons provide an opportunity for students to learn from each other and practice playing in front of others. All lessons are held at the RMSA studio. Students enjoy the opportunity to perform at a Fall recital in November and a Spring recital in April each year. 
Classical piano is the emphasis in Cynthia's lessons, as it is the basis for all kinds of music and gives the strongest foundation in piano.  There is a huge variety of opportunities for learning different styles and we encourage exploring them, however classical never goes away entirely.
Practicing is an essential part of learning to play. Music is not easy to learn and requires FOCUS and DISCIPLINE but is never done in vain. Cynthia gives guidelines in student assignment each week. Daily practice is truly a part of success. It has been said that being a good musician is 10% talent and 90% hard work.
It is absolutely essential for a student to have an instrument to practice on each day.  A keyboard will work for a little while, but in our experience only a "real" piano will satisfy an advancing students' needs.
Monthly tuition for piano lessons is $80. There is an additional $70 material fee for the year.
To learn more, please contact Cynthia at cynthia@rockymountainschoolofthearts.com.
"As a piano teacher I get to spend time with and get to know some incredible people.  Some stay with me for years, and I get to watch them grow musically as well as become people I love spending time with." - Cynthia Kaelberer